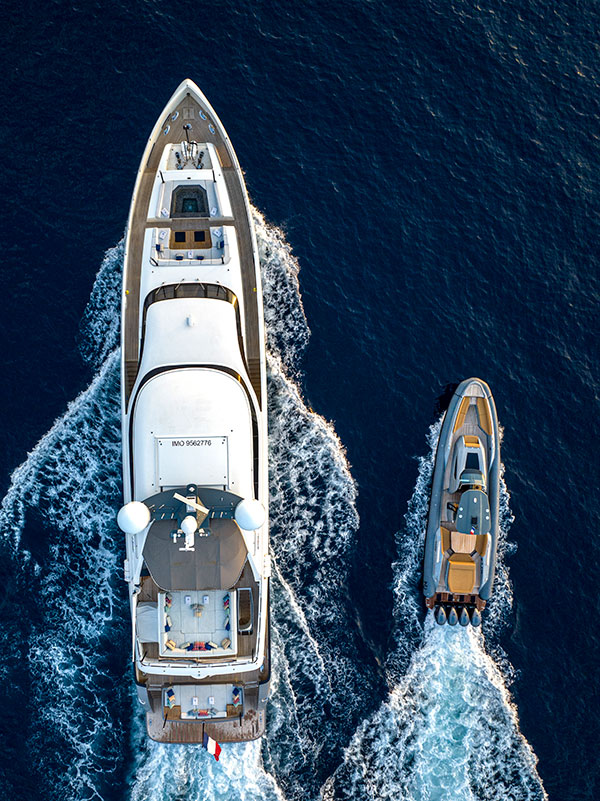 Yachting is our passion. For over 30 years, The World of Yachting is acting as the major boutique brokerage company in the South of France. Due to the story of our company and the global influence of our CEO, Thierry Voisin, in the industry, we are a small company that will create a closely relationship with our clients to make your dreams happen! Our team is working closely with brokers and shipyards to gather as much data on the market as possible and providing analysis back to the brokers on the latest trends and fluctuations. Buying a yacht is a complex process and you need to work with a broker that has reliable knowledge and contacts to advise on the VAT implications and other legal requirements. From financial reporting to the supervision of the survey and sea trial, our team has the specific knowledge to deliver the highest caliber of support and peace of mind in your new purchase. We are concentrated and specialized in the 24-60 meters range by sharing the same and common values of integrity, respect, and attention to details for all our clients.
The World of Yachting is also communicating on social media which is a great way to hear about the latest news from our network. Follow us on Facebook, LinkedIn, and Instagram.
As a team that's lived, worked, and experienced life onboard, we will be please to put our experience and skills in every area, from management to marketing, charter, sales, or destinations to make your journey as awesome as it could be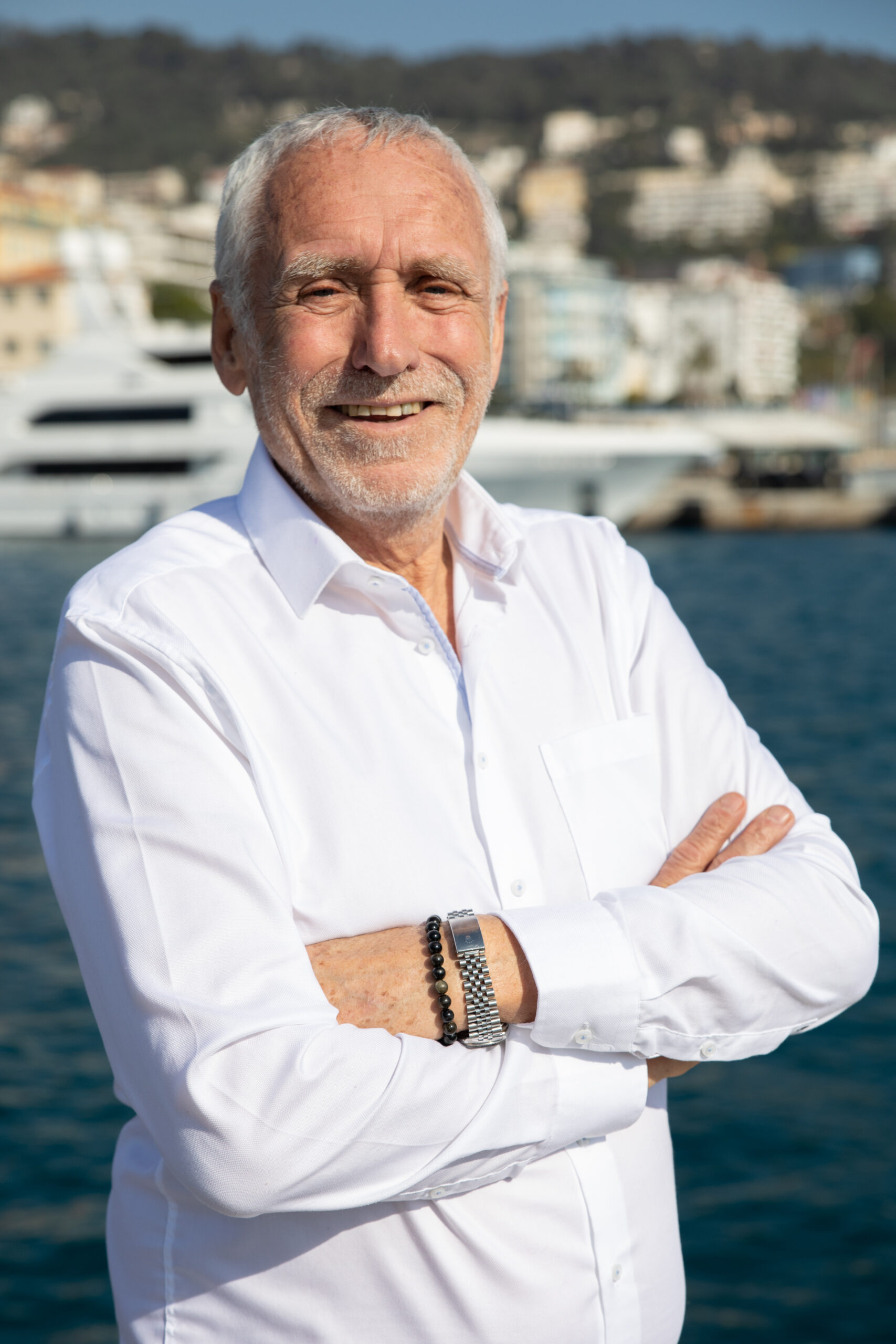 Thierry Voisin, Chairman
With 35 years of experience and a strong network in the yachting industry and on the French Riviera, in 1993, it was a natural progression for Thierry to create his own yachting agency: Thierry Voisin Partnership. His reputation as a key player in the industry quickly grew as he established himself at the very heart of yachting with his tenacity and precision helping to develop his own business alongside the French yachting industry in general. He was one of the instrumental figures in implementing the statutes for commercial yachting, a process that took some 10 years of patient and diligent work.
Thierry was and remains one of the most authoritative interlocutors with the tax and customs services. It was in part the recognition of his skills and hard work that in 2007, saw him elected as the first French President of MYBA (Mediterranean Yacht Broker Association), referred to as the Worldwide Yachting Association which advocates good professional practices and defends the interests of global yachting. Thierry still holds prominent posts in the industry such as President of ECPY (the European Committee of Professional Yachting) and his views and advice are sought by many yachting professionals.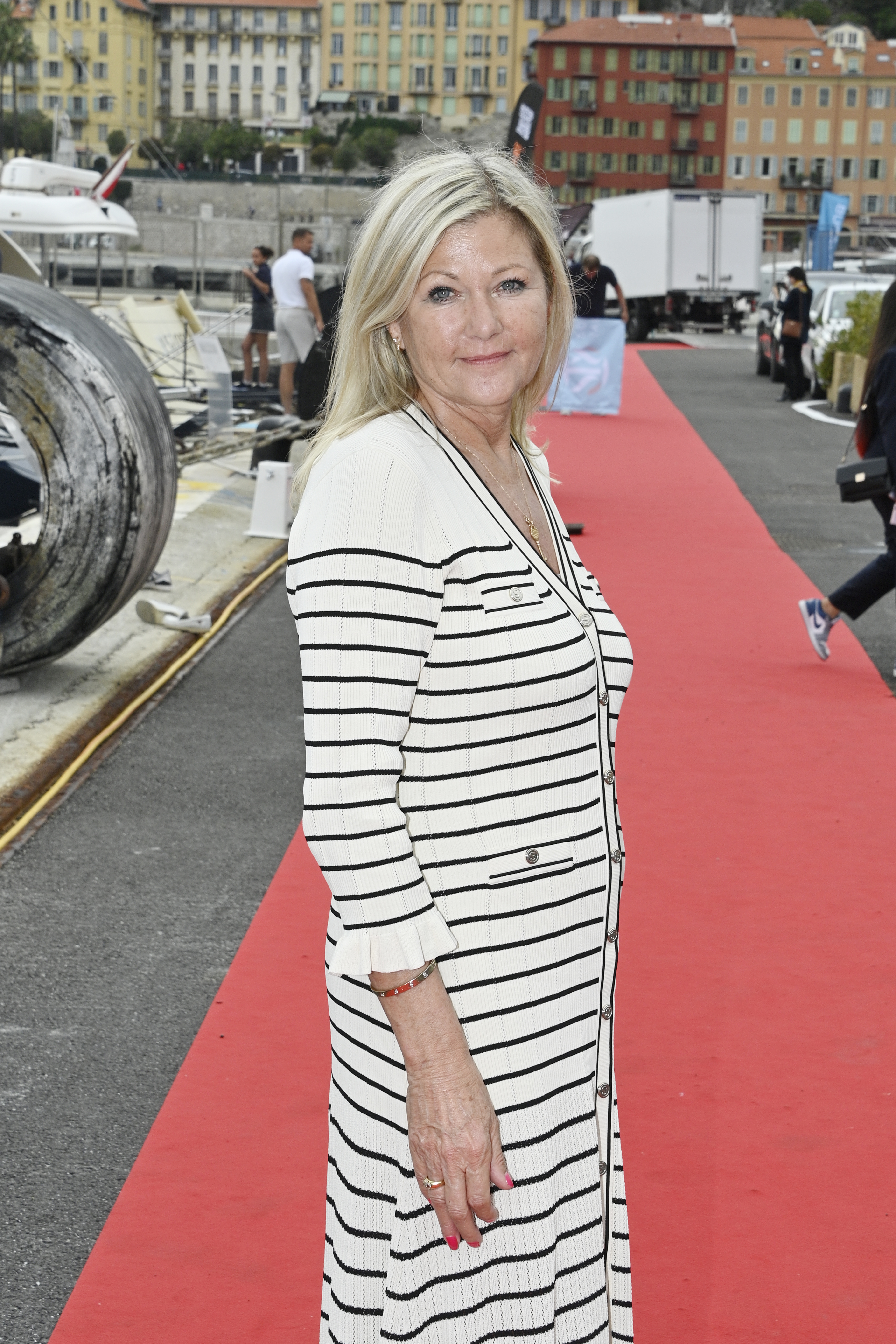 Mimi Andain
Charter Department
Tel. +33 (0)6 10 41 31 13
Personal MYBA member
Born in England and then moved to the south of France in the 80's with her family when her father opened a Yacht Brokerage Company where Mimi worked for many years covering Management and Charter. she has been working in the yachting industry now for over 25 years mainly in the charter section and brings a wealth of knowledge and experience to The Woy team. Having attended many of the global yacht shows, visiting the yachts and meeting the crew she can guarantee you the best options for your charter worldwide. She enjoys Traveling and cooking.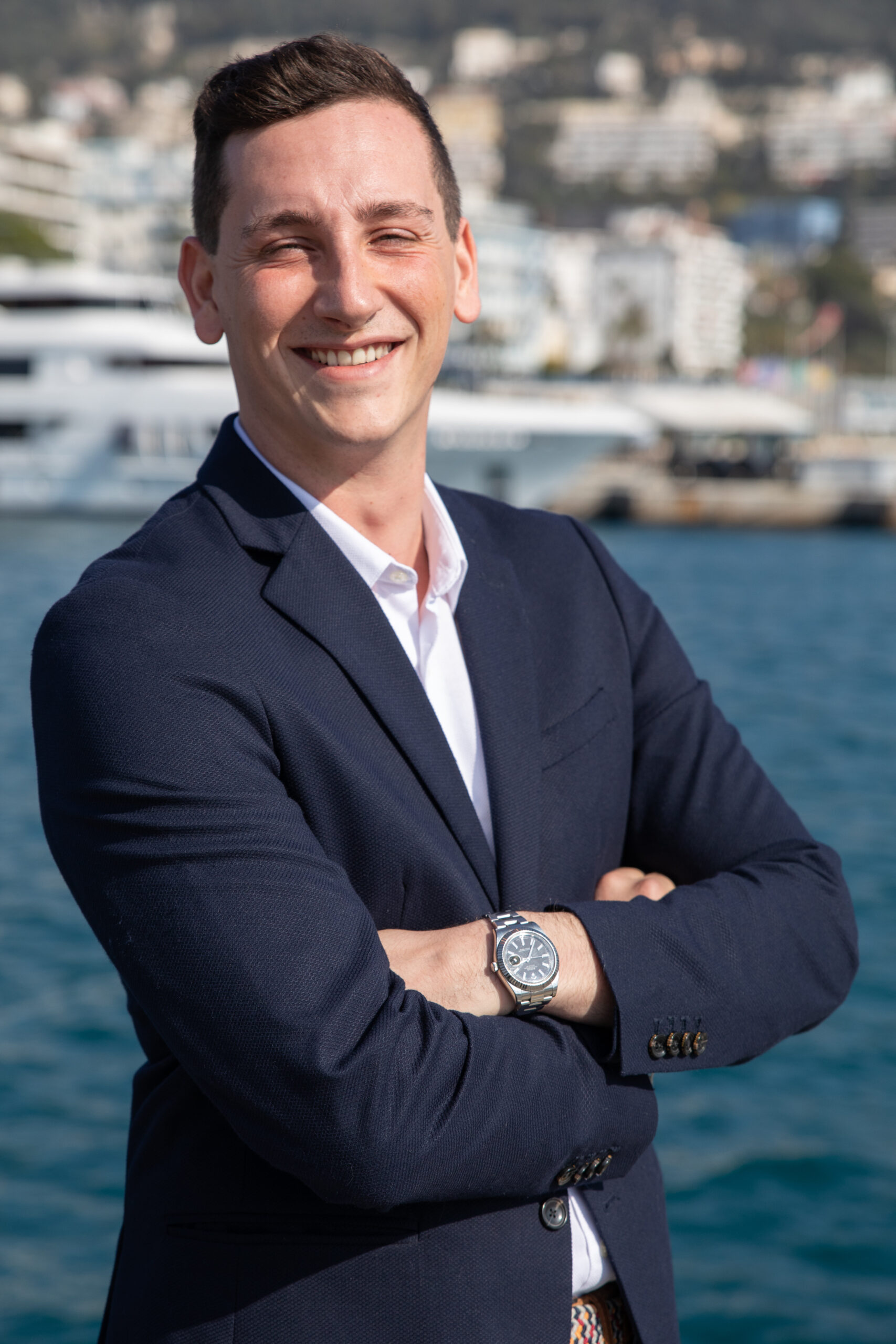 Antoine VERGOBBI
Sales Broker
Tel: +33 7 64 76 69 72
Born and raised on the Port of Nice, he has always watched yachts passing in and out with stars in the eyes. Today, and actually every day since joining The WOY team he makes his dreams come true.
Highly skilled in sales and negotiation, digital strategies and technologies, he will be your first contact during your sale process and keen to answer all your questions !
Graduated from top ranked business schools and after living in Indonesia and in Argentina he likes to discover new peoples and cultures.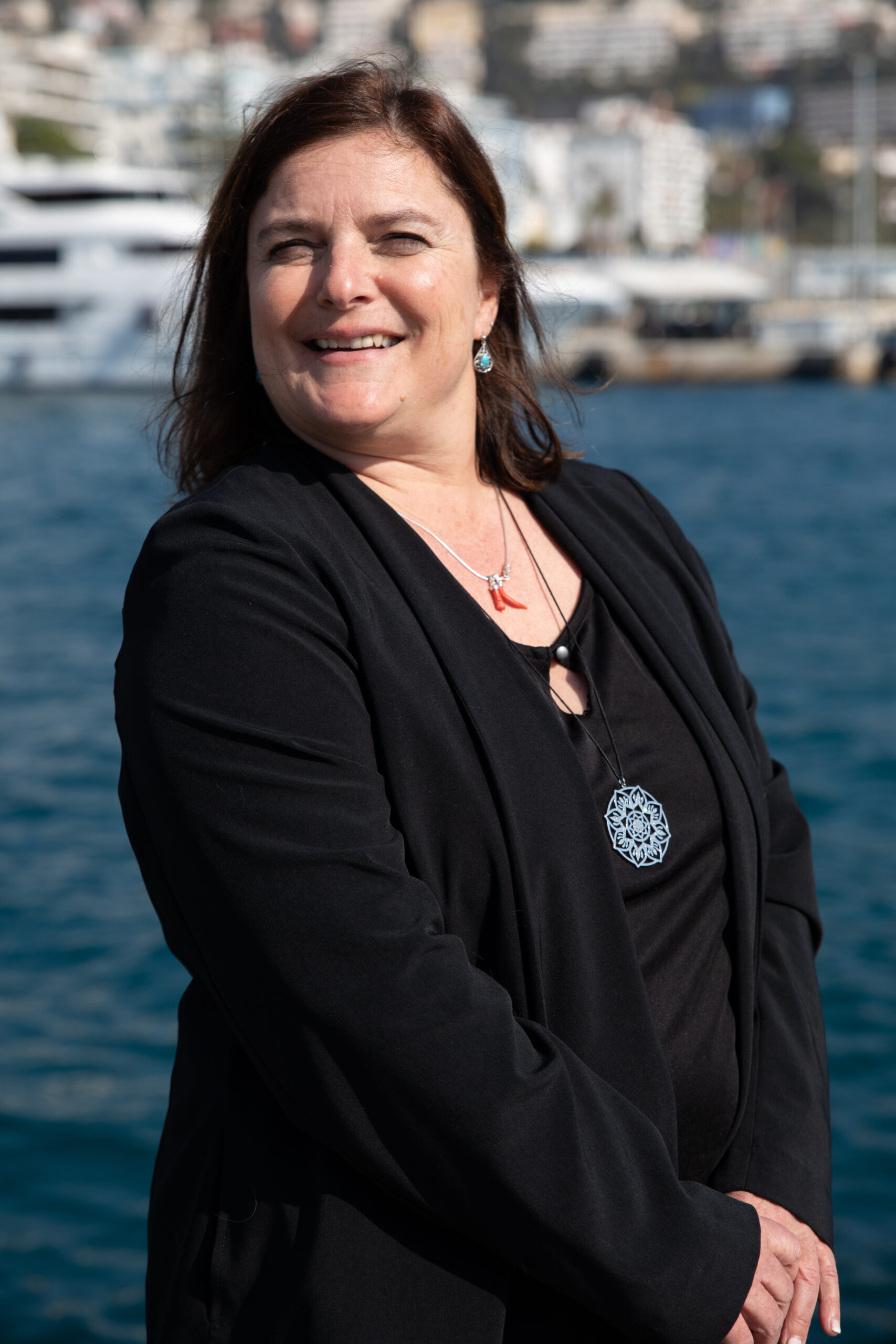 Valérie Sandroni
Yacht Manager
Tel. +33 (0)6 32 28 33 03
Born in Corsica, Valerie obtained a doctorate in Oceanography in 2000 and after a few years in different research institutes with numerous missions at sea around the world (Antartic, Pacific, Mediterranean), she settles her suitcases in Nice.
She decides to change lanes but still in touch with the marine environment and becomes yacht manager at the WOY for more than 4 years.
She took a break of 7 years in the world of yachting to work as a charter broker in a helicopter company based in Monaco.
But she missed the yachting environnement and returned 4 years ago to THE WOY as a yacht manager.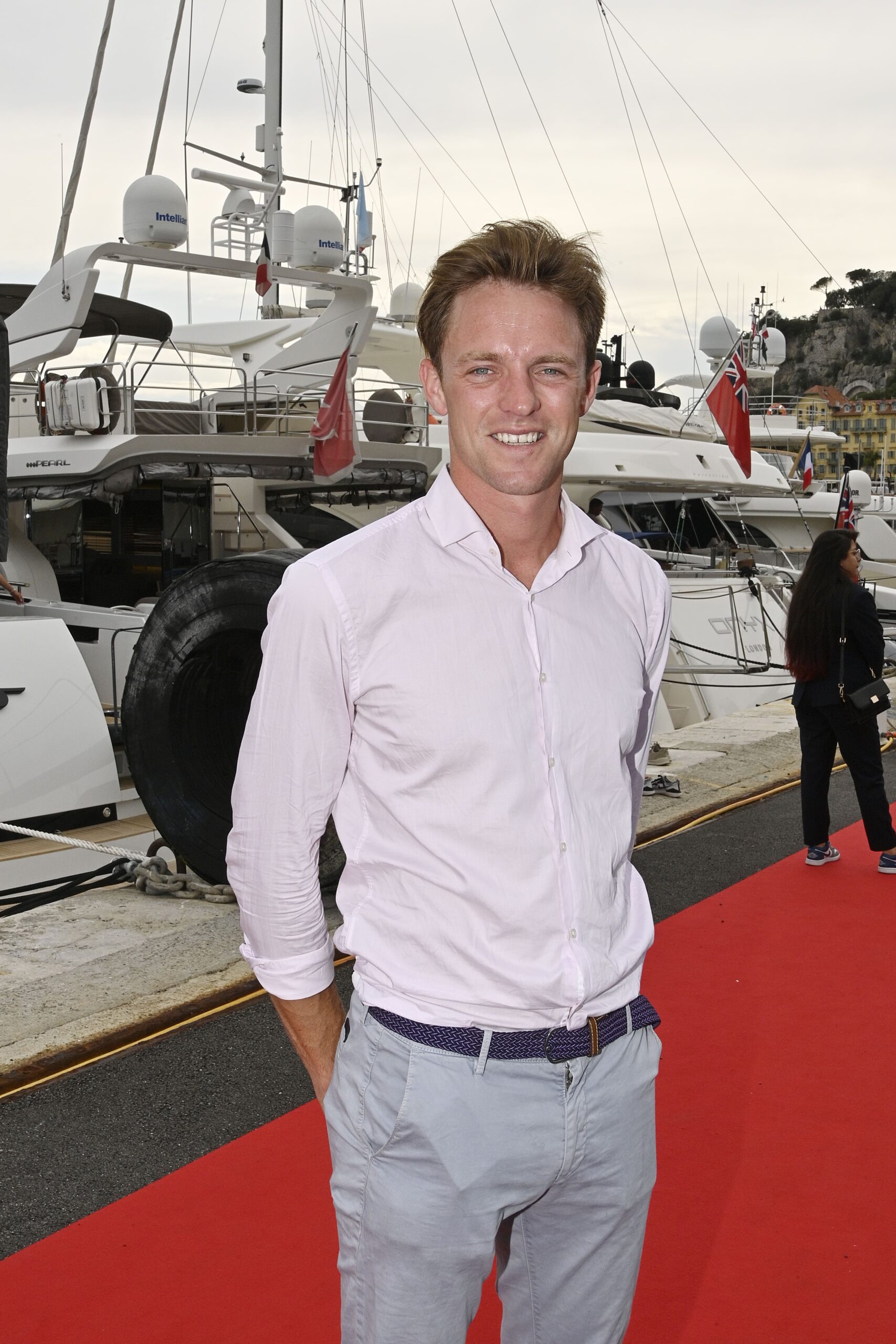 Victor Voisin
Broker
+33 (0)6 58 45 05 65
After passing his IB diploma in 2011 Victor has pursue his passion for sailing around the globe; crossing the Atlantic ocean multiple times on various sailing yacht finally to become a yacht master ocean qualified skipper. Eager to discover the world of yachting he skippered chase boats for some of the best superyacht operations, providing high end luxury service.
In 2023 Victor joined the sales department at THE WOY. With a decade experience as skipper, he holds extensive yachting technical knowledge plus a wide view of the current brokerage market sail or motor.