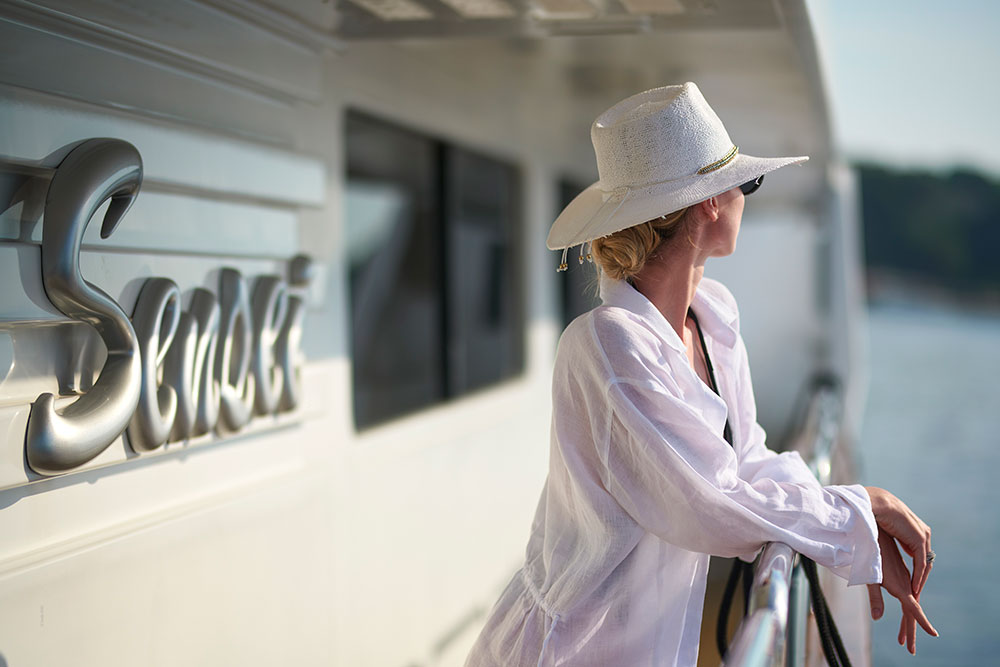 Our in-house marketing manager will work closely with our broker on each individual yacht to make sure that your yacht is marketed effectively to the right audience through a global strategy using PR, events, and digital marketing. These data will allow us to put together a personalized marketing campaign to ensure great results. In addition to our network of brokers that are going to be informed about the sale of your yacht, we will use different means to boost the sale of your yacht:
Frequent updates to the industry and social networks.
Communicate to our extensive in-house database of clients: identification and acontact all clients that are actively seeking a yacht whose specification matches the vessel you are selling.
Advertising in quality yacht publications through our weekly newsletter, social media posts and our global network ok brokers.
Update on our website through photos and videos and SEO.
High exposure and ranked on yacht listing sites for private and yachting professionals
Open house and industry open day and boat shows viewing events such as Palm Beach International Boat Show, Monaco Yacht Show, Cannes Yachting Festival…
Participation of additional luxury events.
Creation of a tailored brochure presentation of your yacht and its specifications.
Press releases: selection of the most appropriate publications.
We welcome the opportunity to help you sell your yacht and we're always available to advise you. If you would like to have a valuation from us for your yacht with regards to the current market, then please fill out the contact formula and we will get back to you with our interpretation based on the current market evaluation.