Greece is one of the preferred charter destinations for people who wants to discover the evolutionary process of thought, influence of crossroads cultures, colors and civilisations and experience the warmth of being at the Southern part of Europe. A yacht charter to Greece offers all that and more, with a journey through a timeless land of dazzling white sands, crystal clear anchorages and the opportunity to sample some of the freshest seafood in the Mediterranean.
The country is full of archaeological sites and monuments, all with distinctive prestige and charm eternally associated with history and heroes.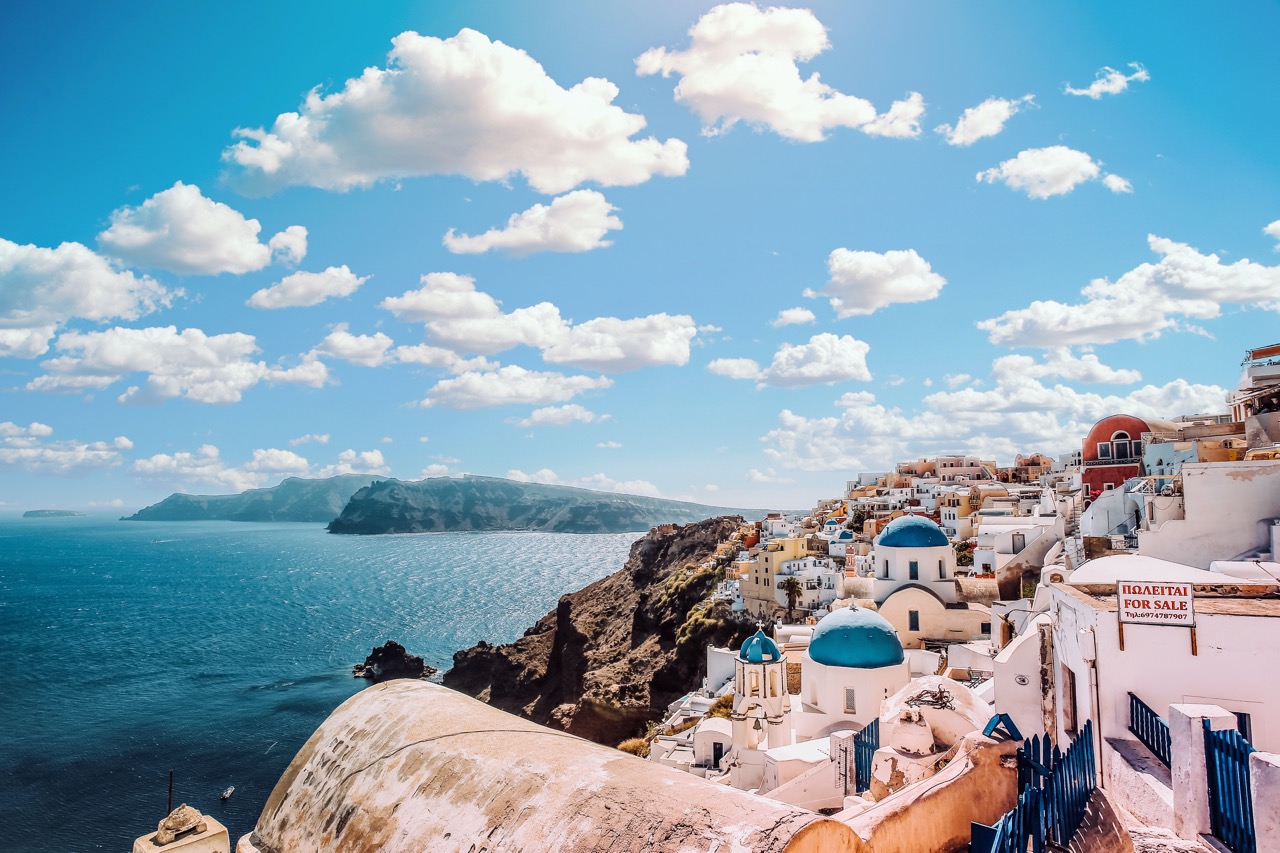 Santorini
An unforgettable charter memory will be made in the quaint white city of Oia, perched on a cliff overlooking the Prussian blue waters of the Aegean sea watching the sunset. The city is famous for its turquoise blue domes, doors and windows that can be seen across the white washed homes, and against the cloudless blue skies. The ancient casltle overlooking the town and the sea comes alive as the evening approaches and bursts of yellow light bathed in steaks of orange, red and gold flood the skies. The sea reflects the brilliant skies as the sun makes its final exit for the day; a must-see marvel on your charter list!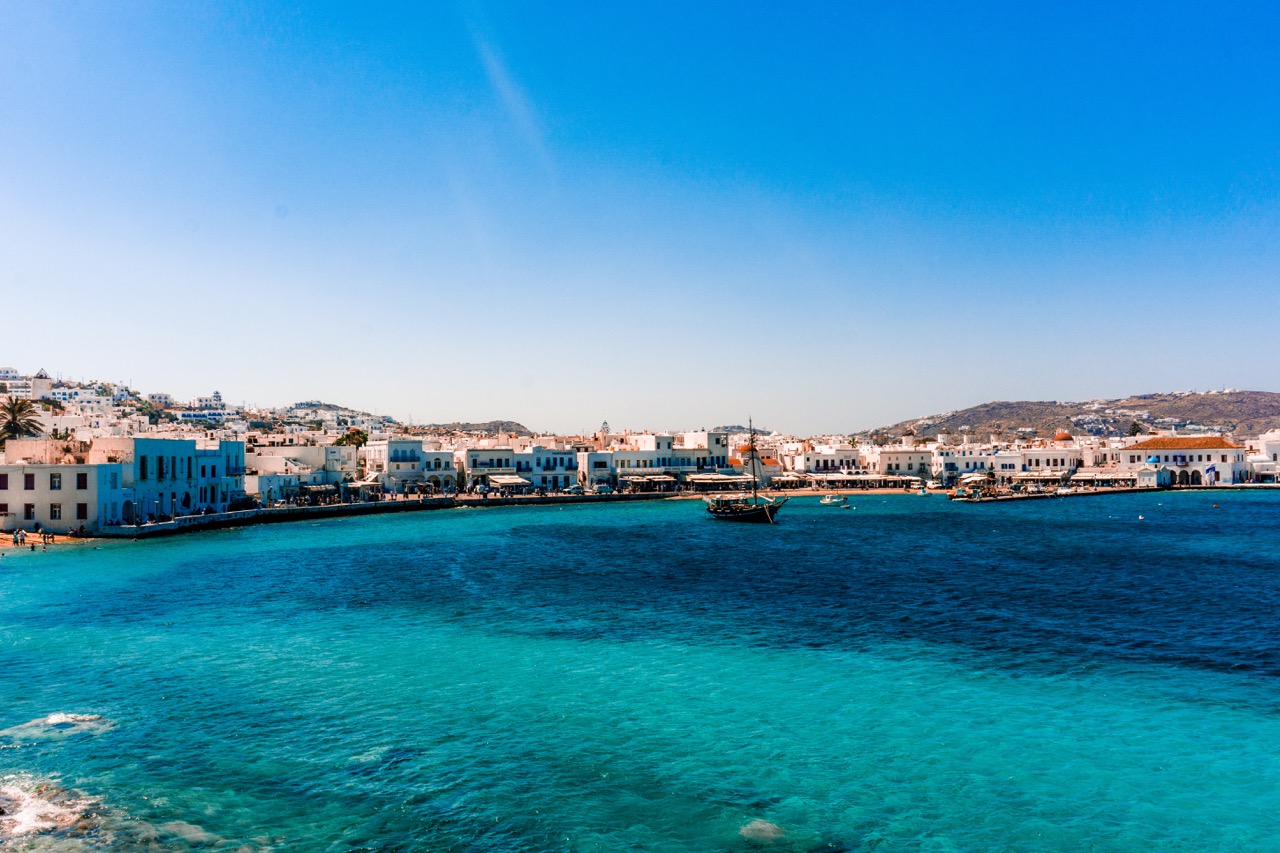 Milos
The dazzling blue waters and white cliffs and coves of Kleftiko, also known as the "Meteora of the Sea", are only accessible by boat making them the perfect hidden spot to visit. The gigantic rock formations were often used by smugglers which is why the name Kleftiko translates to "bandit". The coves are now enjoyed by snorkelers and swimmers who wish to dive in the crystal clear waters.
Located in the southeast part of Milos is Sarakiniko, a bright white beach studded with volcanic rocks and contrasting turquoise waters with lush green vegetation surrounding the area. The volcanic activity and erosion caused by the winds and sea created the most mysterious beach worldwide. This beach will lure you with its unique charms and unforgettable sights.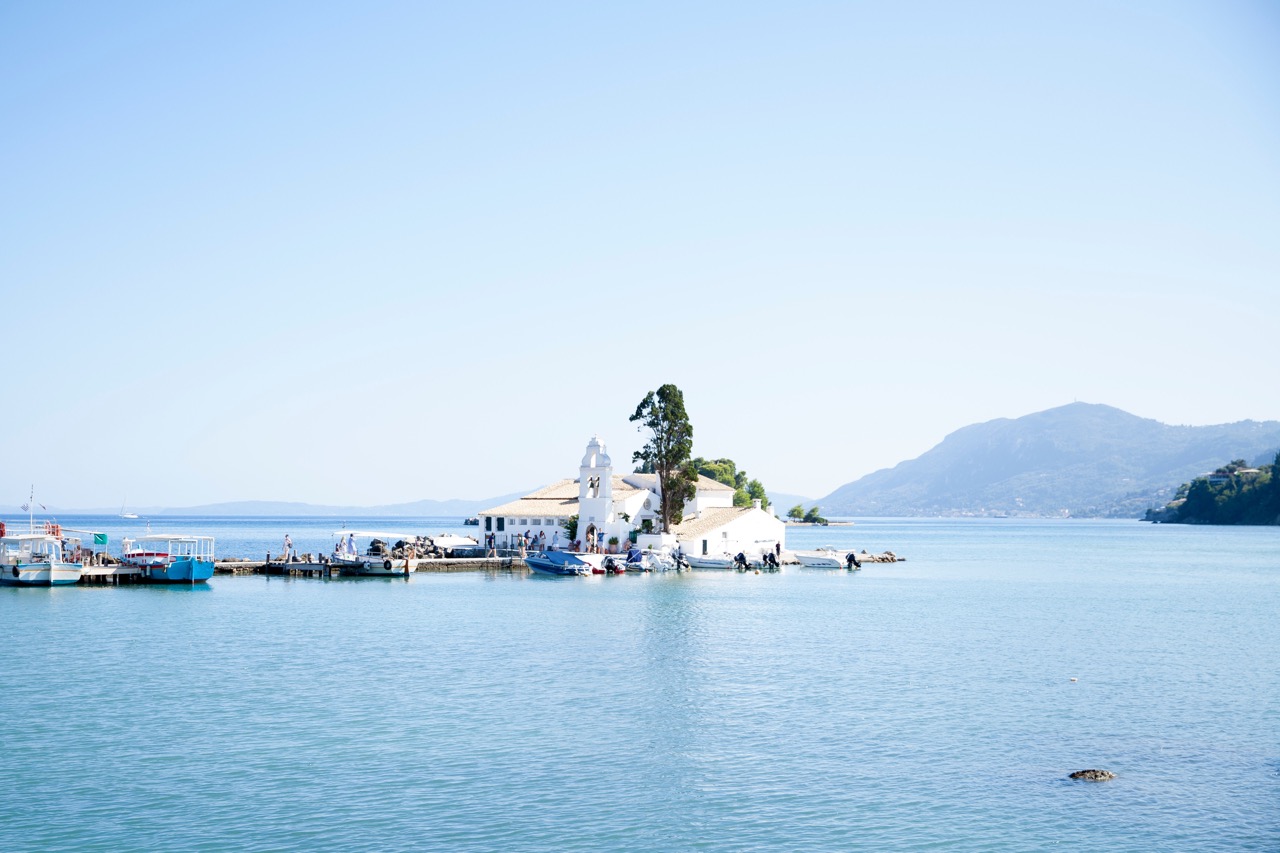 Corfu
This arguably one by Corfu's most picturesque villages with an intricate cave system on the southern beaches and a steep hillside only accessible by foot. The pristine colours of this beahc, pure white sand and perfect azure blue Ionian Sea, make it appear to be the work of the imagination not of mother nature.
Toula's Seaside Restaurant, a gastronomic jewel set on the shores of Agni's boutique beach is situated on the edge of the sea. This place offers a taste journey of comfort cuisine with the setting and the food making for a spectacular evening!