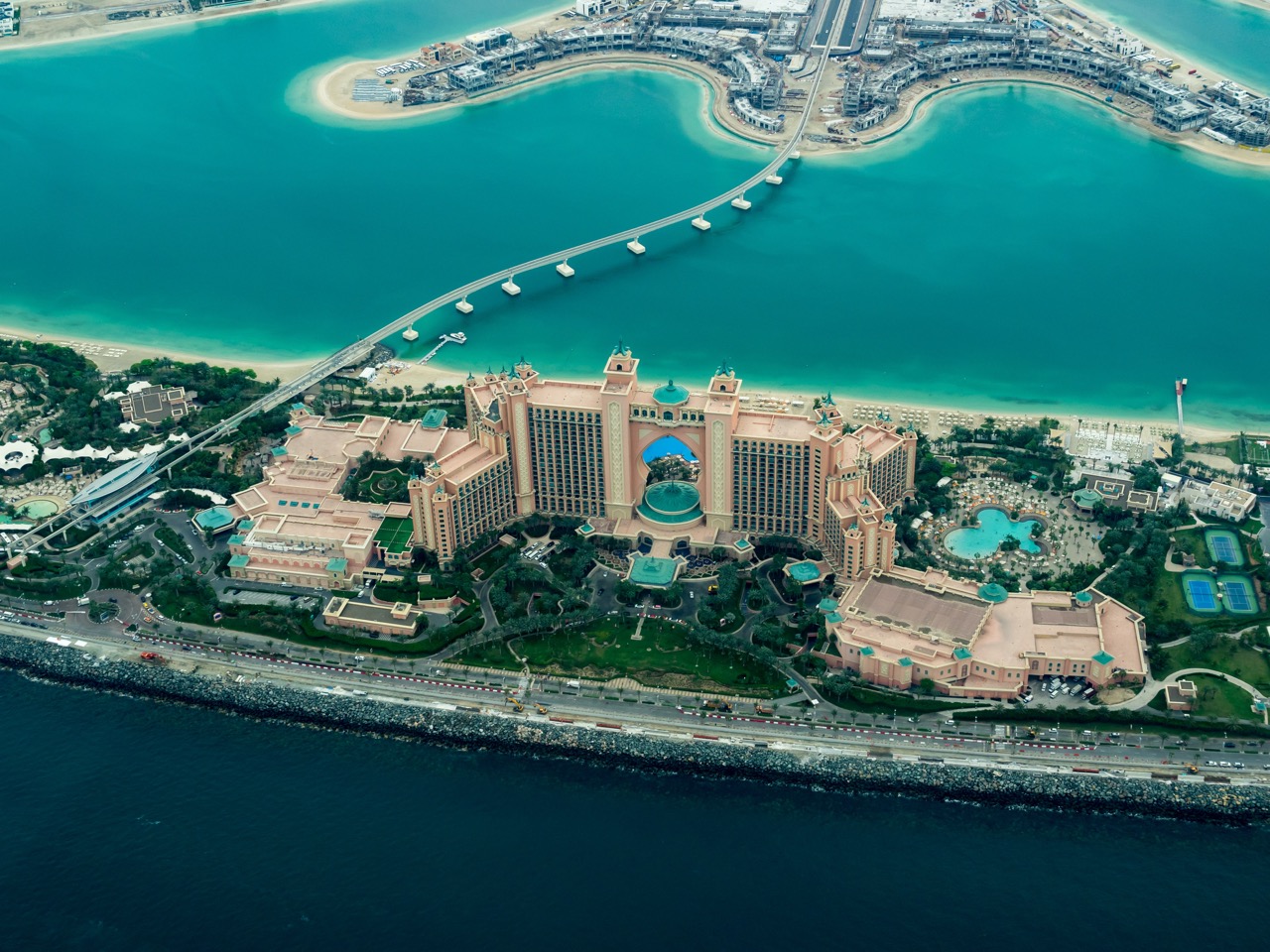 While Dubaï may be famous for its high rise buildings, year-round sunshine and world class hotels, over recent years the city has focused a major investment in yachting facilities, which go far beyond marinas alone.
With a devilish reputation as one of the world's wealthiest and most lavish cities, Dubaï is becoming a nucleus for the luxury lifestyle. This premium destination brings year-round sunshine, a pristine coastline and a shimmering cityscape where opportunity and adventure await. With so much to discover, here is a rundown of the top ten things to do in Dubaï:
Visit the Burj Khalifa and see the Dubaï Fountain
Dubaï's glistening skyline is one of the city's defining features. The 828 meter Burj Khalifa stands out among the sea of skyscrapers as the tallest builiding in the world. A visit to the Burj Khalifa is truly unforgattable, and the unmatched vantage point boasts a luxurious and majestic interior home to more than 1000 specifically commissioned works of art throughout the building. At his base is situated the Daubaï Fountain. The striking fountain is the world's largest choreographed fountain system, and guests can immerse themselves in the dancing water displays. Watch up to 22000 gallons of water shot as high as 150 meters into the air in brightly illuminated colourful jets, accompanied by sound and light shows.
Deep Dive Dubaï is the worldwide deepest record-breaking indoor diving center home to a 6à meter indoor diving pool. This is perfect spot for thrill-seekers and offers a one-of-a-kind experience.
The endless rolling hils of desert surrounding Dubaï offers visitors the chance to experience a fascinating and unique natural landscape. This experience is a treasure trove for explorer and adventure-seekers, packed with exciting activities and opportunities for its visitors. From camel rides to unparalleled stargazing, to authentic cuisine made on wood-fired ovens, there is something for everyone on a Dubaï desert safari. Speed through the desert while off-roading on 4×4 quadbikes, or embark on an aviation adventure and enjoy paragliding, parasailing or skydiving across the dunes. This is the prime location to try out sandboarding, a sandy sport quickly gaining traction.
Dubaï's Historic District
For a taste of cultural heritage, guests can explore the city's Historic District. Despite being the lesser-known side of the city, this area is a treasure trove of cultural flare and offers guests a mountain of things to do. This historic center of Dubaï is the perfect place to get lost in traditional souks and find authentic souvenirs, food and textiles.
The city is home to a beautiful collection of extraordinary beaches, all offering a different vibe and a varierty of trnedy beachclubs.
Slipping into a stte of blissful relaxation couldn't be easier in Dubaï. The city is home to a treasure trove of spa treatments, from traditionnal Arabian baths to glamourous five-star venues.
Retail therapy couldn't be easier in Dubaï, home to unbeatable retail infrastructure that makes the city of shopping paradise. For a modern and upbeat shopping excursion, the city is home to over 65 malls offering shopping experiences to suit every tastes. In addition to the shopping possibilities, The Mall of The Emirates has a whole host of entertaineent options, from Dreamscape, an incredible VR experience, to Ski Dubai, a famous indoor skiing slope, or cinemas. For a more traditionnal shopping experience, guests can visit the city's souk to experience an authentic Arabian market. Whether jewerlly or precious metals, spices or authentic food, guests can be sure to return froma visit to the souks with high-qualty treasures.
Golf enthusiats find paradise in Dubaï's Jebel Ali Golf Resort, a nine-hole, par 36 course home to panoramic views of luscious green vegetation.
Despite being deep in the Al Marmoon Desert Conservation Reserve and feeling like a whole different world, a whole different world, only a 3à-minture drive from the bustle of the city lies the tranquil Al Quadra Lakes. There is no better place to immerse oneself in nature where guests can adire a host of natural wildlife roaming its natural habitat, from oryxes, to desert foxes and flamingos.
The city offers world-class and one-in-a-lifetime water sporting opportunities to its visitors. Home to ample kitesurking, parasailing and jetskiing opportunities, the city is a heaven for adventure seekers.