Phuket Ao Prao Marina to Pulau Langkawi
Day 1 – Koh Racha Yai
Board your yacht at Ao Po Grand Marina located in the Northeastern side of the peninsula.
Within a few hours you can anchor in a beautiful secluded harbor with white sand beaches at the island of Koh Racha Yai, 9 nautical miles south of Phuket Island. Here you can snorkel, ride wave runners or play volley ball on the soft powdery white sand, sunbathe or catnap under a cooling umbrella.
Koh Racha Yai is an uninhabited island and is frequented by tourists only for the weekly dive trips offered by the local dive companies. The fishing is reported to be quite good in the surrounding waters and the lucky anglers could provide a bountiful dinner of fresh fish.
Day 2 – Krabi
Early morning departure for Krabi where you will find stunning beaches and sea-mountain scenery. Reach further south into deeper, crystal clear waters and long, white sandy beaches. Three main south-west facing bays provide ample anchorages in this popular tourist area, and a seaside strip of restaurants, bars and guesthouses line the beachfront giving it a warm and welcoming feeling.
Day 3 – Koh Phi Phi
Depart for the Phi Phi Island, which lies 18 miles south of Krabi. The island's stunning looks have received more fame than co-star, Leonardo Dicaprio, in their joint appearance in Hollywood film "The Beach." Koh Phi Phi is the postcard picture of Thailand, with luminous green-blue waters, colorful long-tail boats and breathtaking limestone cliffs. You can see also soaring eagles, sea birds and even meet wild monkeys that come down to the beach for a visit.
Leave on this night for a passage further south.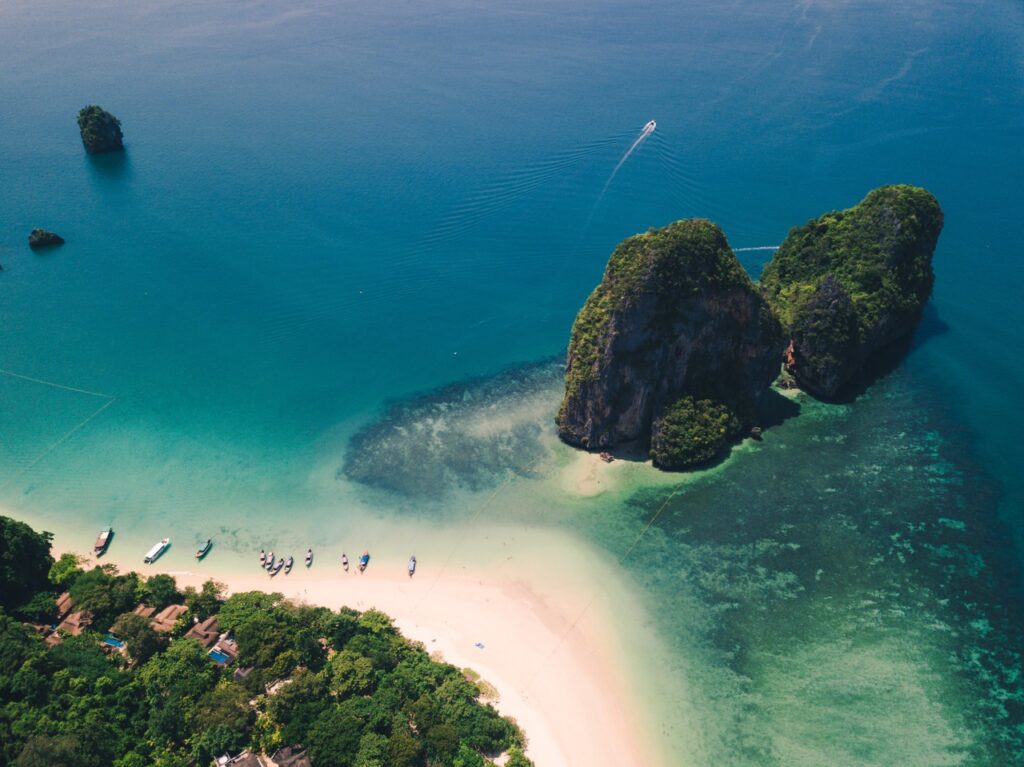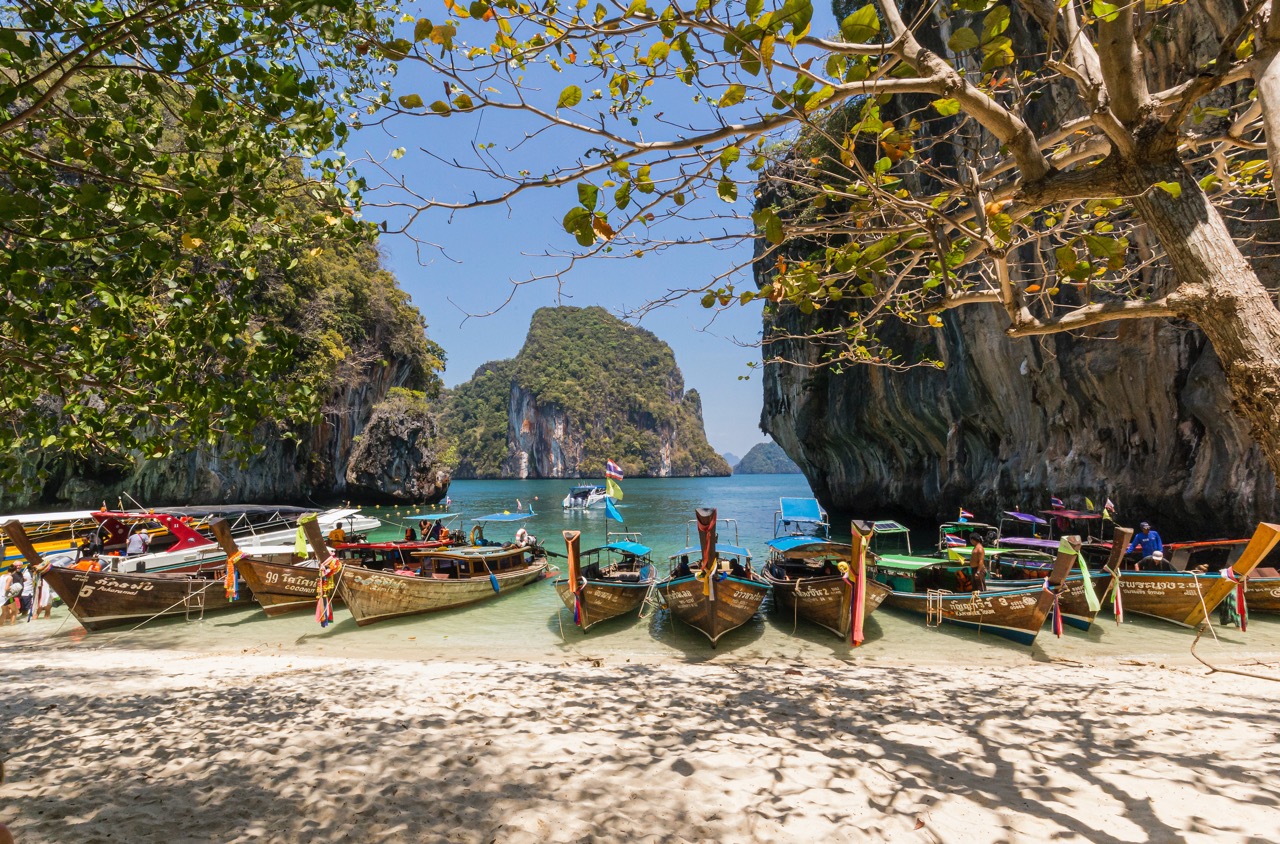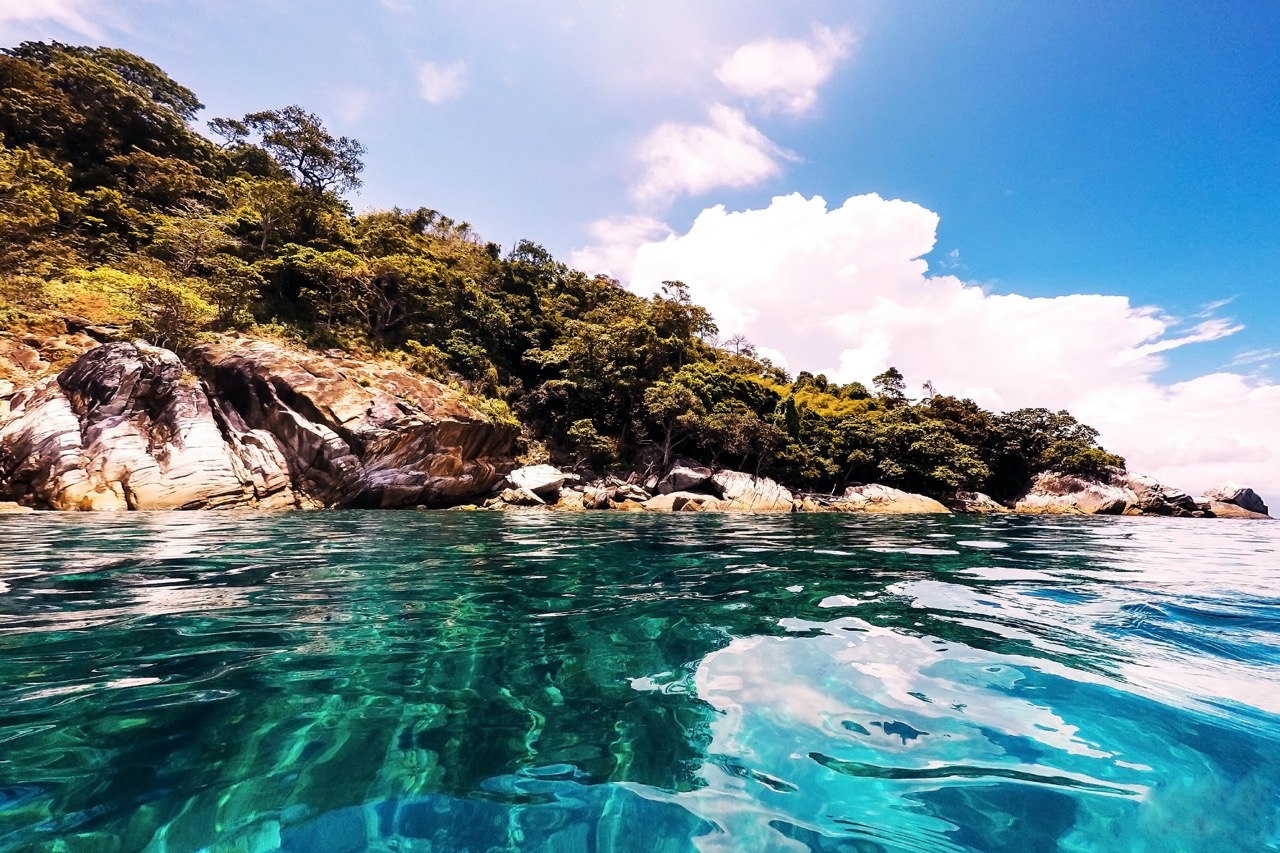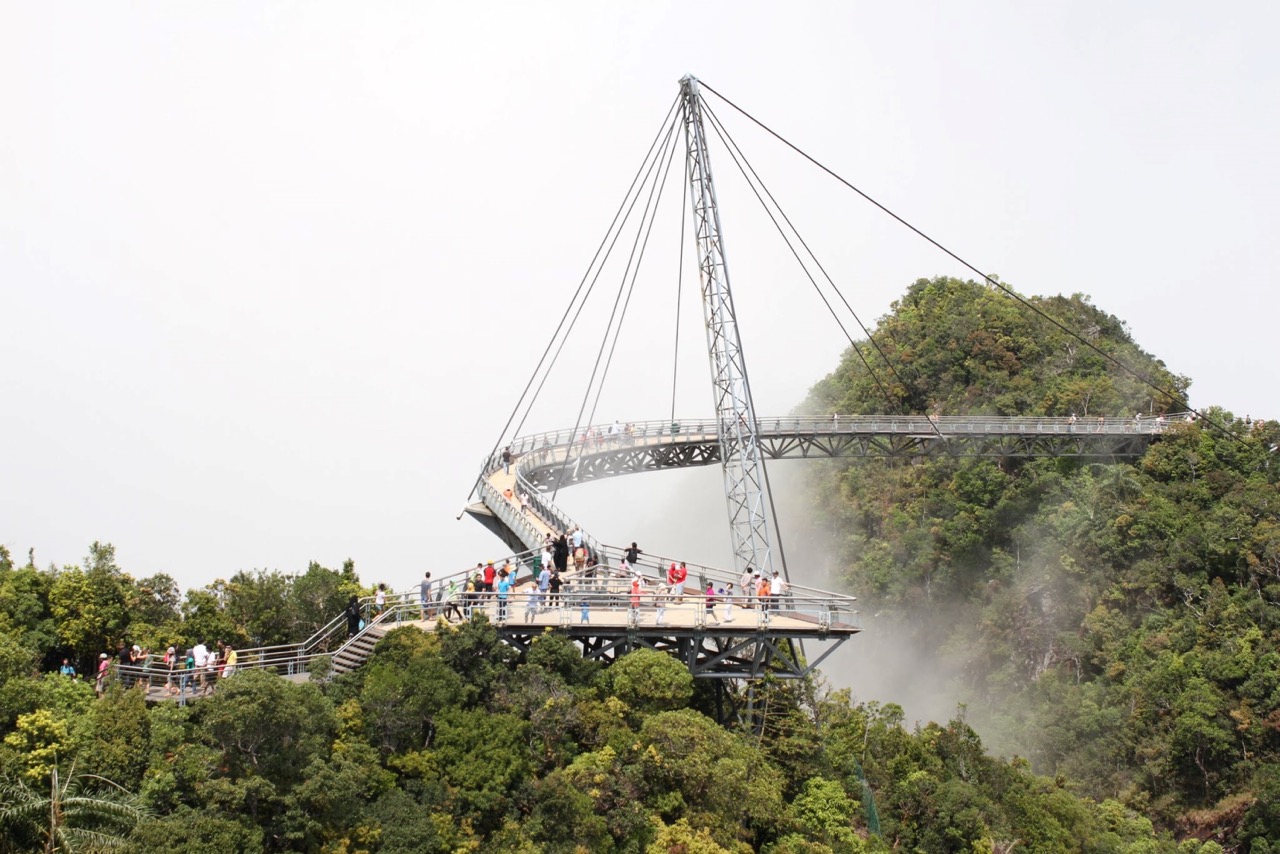 Day 4 – Koh Ha Yai & Koh Muk
These new islands are like gumdrops plunging into the sea, and are similar to the Seychelles but feature a lush, tropical and flowering jungle on top. In Koh Ha Yai, enjoy a swim and snorkeling in the brilliant emerald green water.
Wake up in Ko Muk, where you will do a lifejacket swim through a 80 meters cave. You will find at the end a small oasis known to the locals as "the Emerald Cave" and used by ancient pirates to hide their treasures.
Day 5 – Koh Tarautao
Go visiting the National park of Koh Tarautao which counts 51 islands. The area was declared National park in 1974, and ASEAN Heritage Parks and Reserves by UNESCO in 1982.
Koh Tarutao is the largest island of the National Park, covering an area of 152 sq km. Most of the area is mountainous with a moist evergreen forest and interesting species of plants and wildlife, such as wild boars and hornbills. You will explore many bays and in the sea, various species of fish, including 4 endangered species of sea turtle, can be seen.
Day 6 – Langkawi
Pulau Langkawi is the main island in a group of lush, tropically rich island on the Malaysian/Thai border. In either season, guests can enjoy a number of land based attraction, mingle with Malay culture, or spend time in picturesque remote rivers and bays.
Anchor at Pula Datai, a bay that is host to the Datai and Adaman resorts, two of Langkawi's most exclusive 5 star hotels. The stunning architecture of these world-famous resort hideaways nestled in the jungle is definitely worth a visit. Have a nice cocktail in in the private beach recognized as the ninth best beach in the world by National Geographic.
Day 7 – Disembarkation
Enjoy a last breakfast with local tea and fruits and disembark the yacht in Langkawi for your international flight home.