Home to 12 independent countries, the Caribbean also boasts over 700 islets; with St. Lucie, Barbados and Antigua being popular sports to charter a yacht. Conversely to the world-class dining and abundance of resorts that you'll find in these islands, the Grenandines is where you'll discover a much more exclusive yacht chartering experience.
Charter itinerary
The Caribbean, "the Antilles" are the perfect destination is you are looking to rest and enjoy the peaceful and heavenly atmosphere.
The Caribbean with the Martinique named by the Indians " Madinina »," the island of flowers" because of its lush tropical vegetation. Located in the heart of the Caribbean archipelago.Between the Tropic of Cancer and Ecuador, you can find 8 gorgeous islands: Guadeloupe (Grande Terre and Basse Terre) the Désirade, Marie-Galante, Petite-Terre, les Saintes, Saint-Barthélémy and Saint-Martin.
Guadeloupe is composed of two contrasted islands, separated by a narrow inlet: the Salt Water River. Basse-Terre (800km²) covered with mountains and luxuriant vegetation and Grande-Terre (560km²) with its lovely sandy beaches.
The Caribbean it is also the Saintes, 10km away from Guadeloupe. An archipelago composed of nine small islands which only two are populated. The bay is considered as one of the most beautiful in the world. There you can find the Caribbean beauty, the Creole kindness but also the special atmosphere of a French little village.
You also have to see Saint Barthélémy or "St-Barth" where you can stay at anchor surrounded by magnificent white sandy beaches and colourful vegetation,
Dominica the "365 rivers Island" but also the "3 R Land": Romance, Rivers, Rainbow which defines perfectly this unique place. In this area you might be able to see some whales while cruising…
The archipelago of Grenadines is composed of more than 30 of totally virgin islands, with turquoise water and pure white sandy beaches. The larger islands – Saint Vincent or Sainte Lucie – seem to live at the pace of the last century. Here, there is no rush at all…
But the Caribbean is also Cuba and its 300 white sandy beaches and its sugar cane plantations, Hispaniola (Haiti and the Dominican Republic), first land discovered by Christopher Columbus which offers a mixed culture and where you can improve your dance steps practicing the merengue and the bachata.
A sailor's itinerary
Day 1 – Nelson's Dockyard
Arrive into Antigua, where you will be met at the airport and trasferred to your yacht at Nelson's Dockyard. Spend the afternoon getting settled and exploring the historic dockyard.
Day 2 – Fryes Bay, Five Islands Harbour
Take a morning sail along the Antigua coast to Fryes Bay, where you will anchor for lunch. Whilst a feast is prepared, relax, take a swim or try out some watersports. After a blissful afternoon, sail to the evening anchorage at Five Islands Harbour.
Day 3 – Deep Bay, Dickinson Bay
After a relaxed breakfast, take a short sail to Deep Bay for lunch. This is a great bay for diving or snorkeling with incredible wrecks, including a 11à-year old sunken sailboat. Another quick sail in the afternoon takes you to your overnight anchorage at Dickinson Bay.
Day 4 – Barbuda
Today, you'll enjoy Antigua sailing at its finest on the 3 hour jurney to Barbuda. Palm trees dot the horizon and as your boat gets closer, the long streches of beautiful white sand will join up the dots. Anchor at Cocoa point, dine ashore and enjoy fresh lobster on the beach.
Day 5 – Barbuda
Day 5 spells out relaxation and exploration for your yacht charter in Antigua. Take time to get to know Barbuda: visit the frigate brod sanctuary, discover the isalnd's caves or take a local diving excursion to experience some of the many shipwrecks that can be found o the offshore reefs.
Day 6 – Green Island
After breakfast, sail back to Antigua to anchor off Green Island; a huge bay surrounded by mangroves and coral reefs. Enjoyt the water while the crew set up for a beach BBQ. With a cool box full of drinks and classic beach games, you can while away the evening in true island style.
Day 7 – Green Island, English Harbour
Spend the day relaxing at Green Island. For lunch pay a trip to Harony Hall, an old sugar mill which has been converted into a restaurant/gallery. A short relaxed sail takes you back to English Harbour, where you can head to Shirley Heights and watch the sunset, drinking in the stunning panaramic views on your final evening.
The beach bucket list
Finding zen on Ffryes Beach
A place where mornings begin with a sunset, Ffryes Beach invites a way of life that feels onobtainable. This quiet corner of the world – Antigua's slice of heaven – is a first choice for restoration, attaining cultstatus as a zenful place of peace. Owed entirely to its less-populated feel, azure views and blushing horizon, serenity is served up in unlimited doses.
A must sea at Darkwood Beach
This strech of sand has it all, earning it the archetypal title of the quintessential Caribbean beach experience. West-facing to melting sunsets, it's vanilla sands are neighboured by some of the most exclusive hotels that rub shoulders with a vibrant sense of island life. Its crystalline waters, framed by lush palms are dotted with bards and beach-bites, while its abundance of water activities from snorkelling to turtle spotting, make it the ultimate all rounder.
Go remote on Green Island Beach
For a secluded sanctuary, discover the untouched allure of Green Island, resting on the eastern coast of Antigua. Only accessible by boat, the stripped-back island lifestyle is entirely the appeal. With the island feeling entirely yours, time stands still and the surrounding lush green foliage in every shade of green, feels plucked right out of painting. For a full day of exploration, anchor out nearby, take a picnic, swim and discover the wildlife.
Romance in the sands at Love Beach
Nothing quite whispers romance more than mesmerising backdrop of Love Beach, a place to indulge your sense across infinite miles of serene blue. Think champagne-soaked lunches, luxurious beach pods for privacy and the perk of the famed Jacqui O's Restaurant. Offering a sumptuously sensory experience of soft lulling waves and warm breezes, this sundrenched pocket of paradise opens the arms of its sapphire waters for guests to relish in sublimity.
Beach Bellinis at Jumby Bay
Transcending the style-sudded spots of any cosmopolitain city to its bay, the island of Jumby Bay Resort plays host visitors wanting to keep privacy at the top of their list.
Locals only at Pigeon Point Beach
When it comes to going "word-of-mouth" in Antigua, nothing says bucket-list beach like a locals-only hotspot. Engulfed by a special kind of magic, this strech of sand at Falmouth Harbour, makes Pigeon Point the local place to be on the south coast. Lined by sea grape trees, you are cradled by nature, and of course the warmth of Antiguan locals whose welcoming spirit is reason alone to visit.
Unapologetically photogenic at Half Moon Bay
Crystal clear contrats of Half Moon Bay make this spot quite the Instagram worthy member. Leaning with lazy palm trees and gushingly green forestry, its natural splendour is clear to see, giving it a picture-perfect place in Antigua's ranking of most loved and celebrated beaches.
Family footprints at Deep Bay
When it comes to faily-size-fun, Deep Bay quenches every taste and desire, from the adventurer cto the sun-worshipper. Whether snoozing under shaded palm trees, visiting the hilltop ruin of the historic Fort Barrington or snorkeling the ship-wreck in the bay, its discoveries are infinite.
Going under at Carlisle Bay Resort
Carlisle Bay, on the south-west coast of the island offers intrepid snorkelers an underwater dream in dazzling blue waters trimmed by mountains of lush greenery. Where the Atlantic ocean meets the Caribbean sea, this resort-exclusive beach hosts a contrasting colour palette of caramel sands merged with navy waters.
Wind and waves at Jabberwock Beach
Windsurfing eat Jabberwock Beach is the not-so-hidden-secret of Antigua, perfect for those seeking adrenaline on the island. Windsurfers and kiters unite here to this jewel of the ocean, that is more than just a pretty picture. Providing the best on-shore winds, as well as equipment for the bold and the adventurous, it is the place to be. End your day on the water with the breeze singing you to sleep, as you awaken with the sky shifting colour at dusk.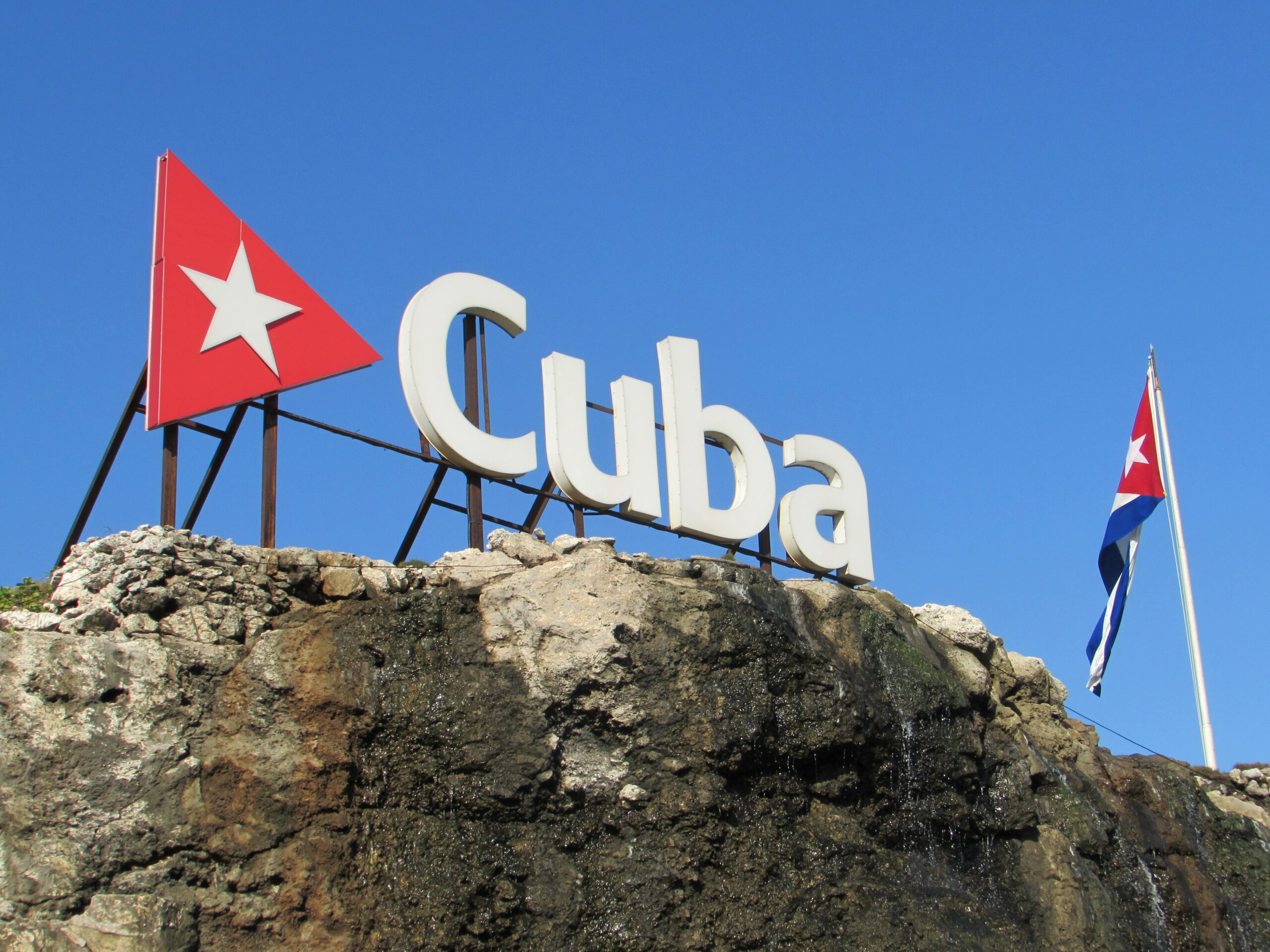 Cuba
Breathtaking beaches, wild forests, flat rolling plains and three major mountain ranges, Cuba is the largest island in the Caribbean. A country were time stood still for decades, salsa runs through the veuins of every local, and remnants of Revolution still hang in the air.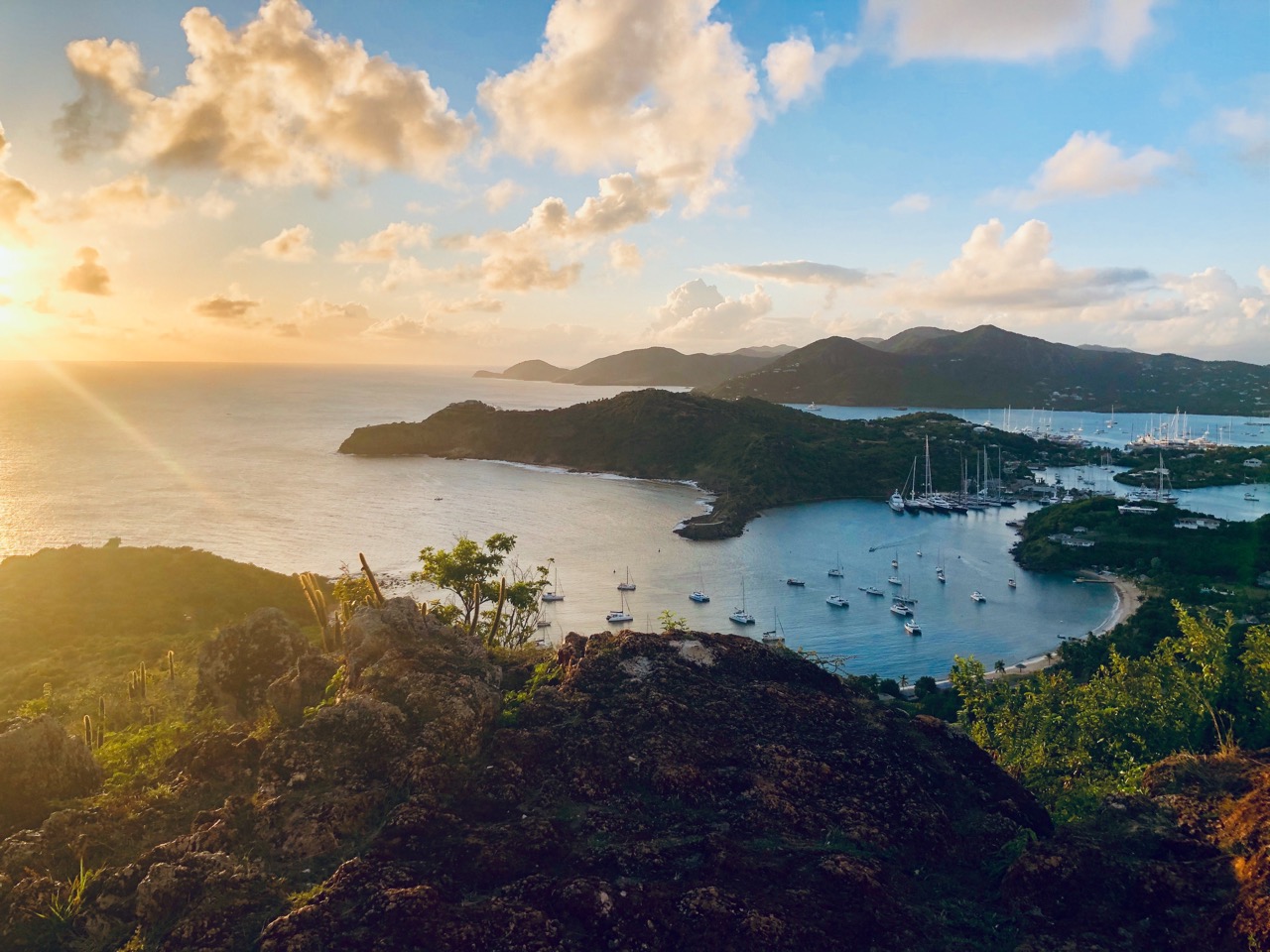 Antigua & Barbuda
The saying goes that in Antigua and Barbuda, the beach is only the beginning. It's true. The two main land masses are surrounded by a tiny archipelago of other islands. In total they cover around 440 km² with a population that doesn't strech much further than 100,000 people. It's proof that good things come in small packages. The local themselves are some of the most welcoming you'll find in any destination. Each resident is well-versed in tourism, rolling out the steel-drums, rum-punch and barbecued seafood for any occasion.
Palm trees, perfect scenery and pirate legends, Antigua is an iconic winter cruising destination. A relaxing beach day is only a few steps away in Antigua, the island country that boasts 365 beaches dotted along its 54 miles of coastline, offering a beach for every day of the year.
Of Antigua's main settlements, her capital city, St John's, is most alive with people and passion. Eclectic restaurants and vibrant nightlife fill the streets of rainbow frontages. But Antigua's main enticements lie in her natural gifts. The island's fringing coral reefs remain marvellously intact, protecting large sections of the east, north and south coasts of Antigua. Antigua's waters are bubbling with ocean life, with reefs home to abundant underwater creatures, from schools of fish and vivid coral to larger and more unusual under-sea creatures such as sting-rays. Snorkelling and diving are  leading activities in the region, with many visitors exploring the underwater world for sea life and shipwrecks.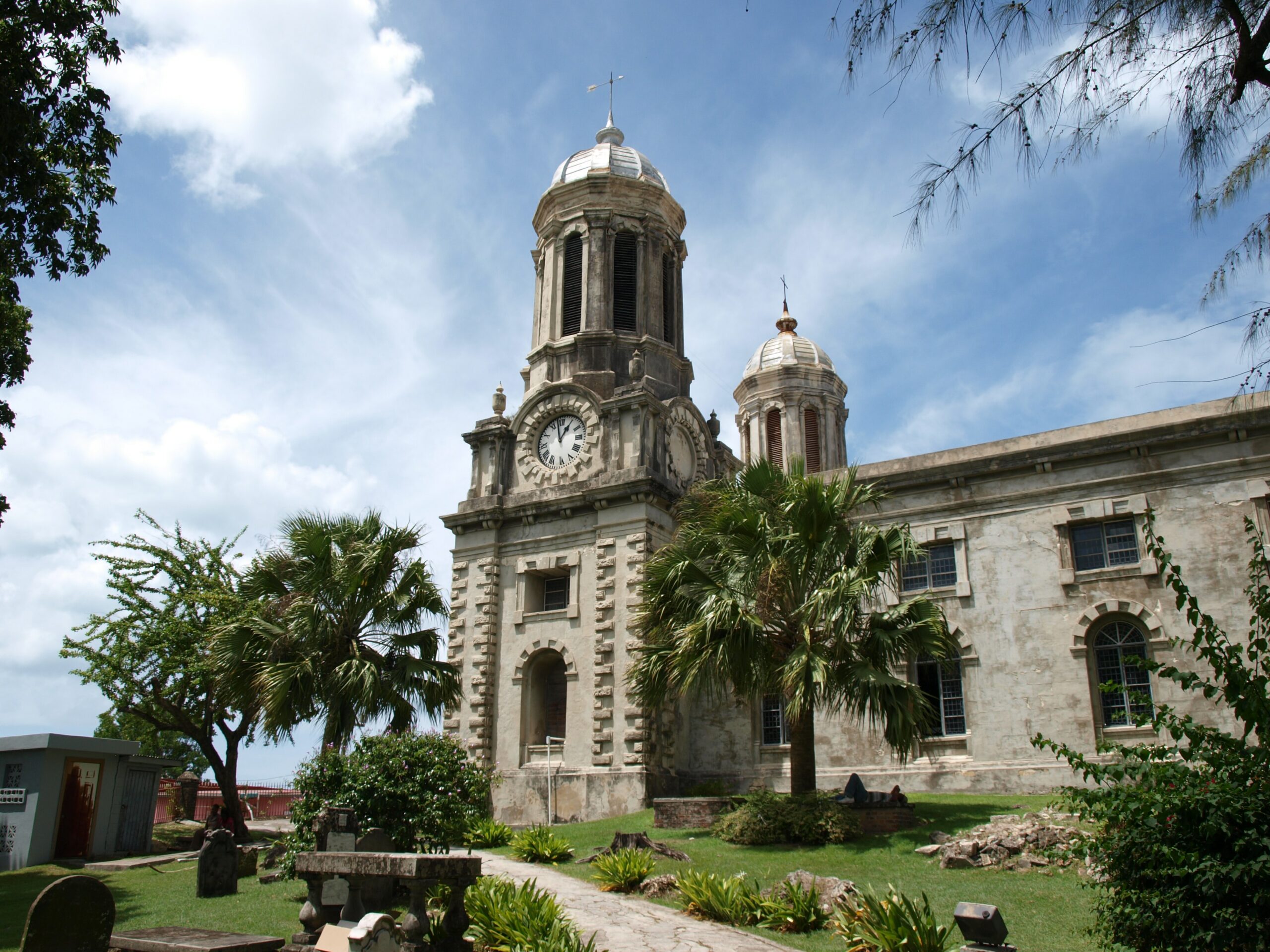 St Barts
The Caribbean island of St Barts is a jewel in the French West Indies renowned for its luxurious feel. In fact, luxury oozes into each and every area of a superyacht cruise of St Barts, from its exclusive resorts, to dazzling restaurants, glimmering bars and large and lavish villas. All peppered on a canvas of rich, jungle-green forests with views of a deep blue ocean, a distinct energy is created in St Barts that leaves many returning year after year. St Barts' attractions don't stop there. The country's duty-free status ensures guilt-free spending at the many designer stores and boutiques on the island. In addition to this, guests can relax knowing they are holidaying on the safest of all the Caribbean islands.
On shore, guests can expect an elegant beach club at every turn, overlooking the island's pristine waters which lap onto world-famous white sand beaches. St Barts and its shores provide the perfect playground for water sports, from spending sunny afternoons Jet Skiing and paddle boarding, to discovering the magic of a deep-sea diving session.